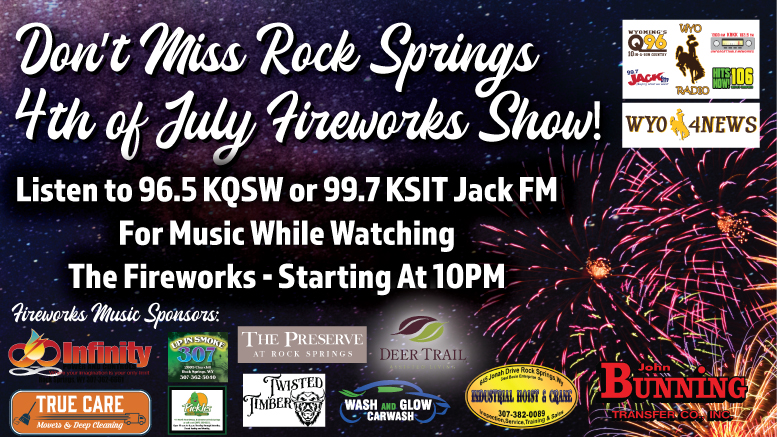 The City's annual fireworks display will begin at 10 p.m. from the Sweetwater Events Complex area.
Patriotic music for the fireworks display can be heard on WyoRadio's Q96 (96.5 FM) and 99.7 JACK-FM (99.7 FM).
Special thanks to all of our Fireworks Music Sponsors:
Infinity Power and Controls
True Care Movers
307 Up in Smoke
Pickles Mattresses 
Twisted Timber
The Preserve
Deer Trail Assisted Living
Wash and Glow Carwash
Industrial Hoist and Crane
John Bunning Transfer Co. Inc.